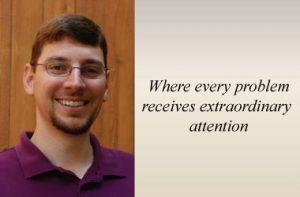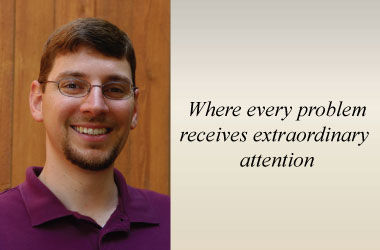 Accepting new counseling clients only for the wait list, with the earliest availability in 3-6 weeks.  Until mid-June I can no longer add to the wait list for evaluations specifically (e.g. for ADHD or Asperger's/mild Autistic Spectrum).  I do expect availability to improve in late June for evaluations, as some seasonal contracted work will finish then, but please wait to contact me at that time for any assessments. 
Before

leaving a message and requesting to get on the counseling wait list, first be sure to read over my website including the billing section to understand costs and how I only work with insurance on an out-of-network basis (collecting full fees when we meet, then arranging reimbursement later).  I want to be sure this financial arrangement and the wait of a few weeks works for you.
During the Covid-19 outbreak, I am primarily offering remote teleconference appointments, which my clients are finding appropriate for both counseling and the type of assessments I offer.  Call for details or see more info.  here.  Beginning April 21, 2021 on a case-by-case basis I may begin offering in-person counseling to clients who have proof of full Covid vaccination themselves, and who have no high-risk, unvaccinated contacts either living in the household or for whom they do regular caretaking (like an elderly relative).
If you or your family want to improve communication, reduce conflict, and relieve your unnecessary anxiety, depression & stress I can help by creating a trusting relationship and a personalized plan.֯  In counseling I will support you to set your own pace, and with your permission, will challenge you to grow from the right amount of feedback. Unlike some therapists who offer only supportive listening, I find most clients are seeking some new ideas– after already exhausting several approaches on their own. So, after I have gotten to know your situation thoroughly, I will offer concrete suggestions that you may choose to act on.  Finally, by keeping my caseload small, I can give extra attention to everyone I see, and keep some appointments available for unexpected challenges.
Among my specialties as a psychologist, I accurately diagnose and treat ADHD and Asperger's (now called high functioning Autistic Spectrum), teach effective parenting, guide children and adults through marriage and family counseling, and if need be, lead them in adjusting to divorce.  Drawing on a sense of humor and my experiences as a spouse and parent, clients find relief and appreciate my down-to-earth and transparent style.  Clients learn new strategies or tools they can use in real life for years to come, and they often develop more grace or acceptance with
normal

human shortcomings– putting to rest harsh criticism of themselves or loved ones.  In short, for over 20 years my goal has been for every client to feel fully healthy, to restore a sense of peace, and to truly enjoy both their personal and work lives.
Professionally, I maintain my expertise through continual training and by offering presentations to physicians, school staff, and fellow therapists so you can take advantage of the latest information available.  I continue active involvement with the Idaho Psychological Association, where I had the privilege to serve on the Board and the Continuing Education Committee.
If you've received a referral, or you've been considering counseling on your own, I hope you'll take that next step by calling me today at my Boise office to see if I am a good fit for your needs.